Nadine's Story
NADINE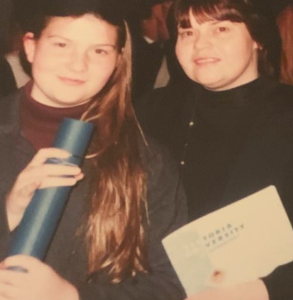 I love animals and I've had a handful of friends have cancer survived it and some family and friends that have passed from cancer. When I was 16, I lost mum to cancer in 2000. Initially it was breast cancer but spread to her lungs and brain. Mum was only 40. The family Pomeranian, Ruby was such a joy and good distraction.
Ruby was a loving dog and had such a funny personality .She also barked like crazy before I had my first epileptic fit and being diagnosed with epilepsy and losing a mother to cancer people didn't know how to deal with this and didn't return calls and stopped socialising with me.
Twenty years later I smile when I see photos of my late Mum, Karen and Ruby passed from old age. I've never taken a day for granted.