Tiana's Story
TIANA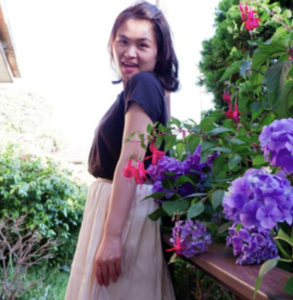 This is the story I would like to share with everyone. I am a 28-year-old Chinese girl, who was diagnosed with stage 3 colony cancer in Feb 2021 and just recovered from a 4-month treatment. During this period, I had two main surgeries including a laparoscopic surgery to remove the lesion and a surgery for implant a chemo-port into my vein. Afterwards, six cycles of chemotherapy were received to remove any possible remaining cancer cells.
The cancer could be genetic thing, based on the words from my oncologist, since my father had the colony cancer 10 years ago in China when he was about 40 years old. My father had been cured in the hospital of China, but the thing was that no doctors had reminded our family to get the DNA test. Therefore, I had no clue what was going on with my health until I felt painful every day. Being through those tough days I realized that supporting cancer research is necessary, no matter how big or small my contribution is. Meanwhile, I had been taking good care during all the treatments, especially when I had chemotherapy treatments at Warringal Private Hospital Day Oncology Centre.
I was so lucky to have treatments in Australia. I do really want to thank all the nurses, doctors and my friends they helped me to get better, both physically and mentally. There is also a special person in my life, my partner, Zhipeng Cao. We have known each other since we were at year 7. Now he is a cancer researcher who work at Olivia Newton-John Cancer Research Institute. He is the only family member who is in Australia taking care of me during the time. I cannot come so far without him.